Customised 100% Natural Soy Candles
Hand-poured in small batches at our own Maldivian studio & atelier
Crafted with premium natural soy wax and carefully selected premium oils, these rustic candles will provide a clean burn to infuse your senses and take you back to an uplifting Maldivian calm.

Our packages cater to stockists (batches of 6 to 96) as well as for those who are considering our candles as a personalised gift set (batches of 3). For assistance and scent sampling, please visit our shop in Male' or get in touch with us via email!
Address & Contact Information
Step 1. Choose a candle package
Hand-poured 100% natural soy wax
Crafted in an 8oz Tin (net wax weight of 5 oz, with a 35+ hour burn time)
Premium wood wick
Standard circle lid label included (upgrading options available)
Standard candle safety label included on the bottom of the tin
Custom name can be given per batch and will be included on standard label. Or you may choose to go with the scent name as specified in Step 2 below.


Personalised Gift Set of 3 candles
Custom personalised label with 1 selected scent
Ready within 2 weeks of order
USD 89.9 | MVR 1,380

Batch of 6 custom candles
Custom personalised label with up to 2 selected scents
Ready within 2 weeks of order
USD 170 | MVR 2,640

Batch of 12 custom candles
Custom personalised label with up to 4 selected scents
Ready within 2 weeks of order
USD 325 | MVR 5,040

Batch of 24 custom candles
Custom personalised label with up to 6 selected scents
Ready within 3 weeks of order
USD 610 | MVR 9,400

Batch of 48 custom candles
Custom personalised label with up to 12 selected scents
Ready within 4 weeks of order
USD 1,140 | MVR 17,580

Batch of 96 custom candles
Custom personalised label with up to 16 selected scents
Ready within 4-6 weeks of order
USD 2,120 | MVR 32,690


These orders are fulfilled directly from our shop in Male' and will not require shipping or custom clearance by the client.
Prices are subject to 6% Maldives GST.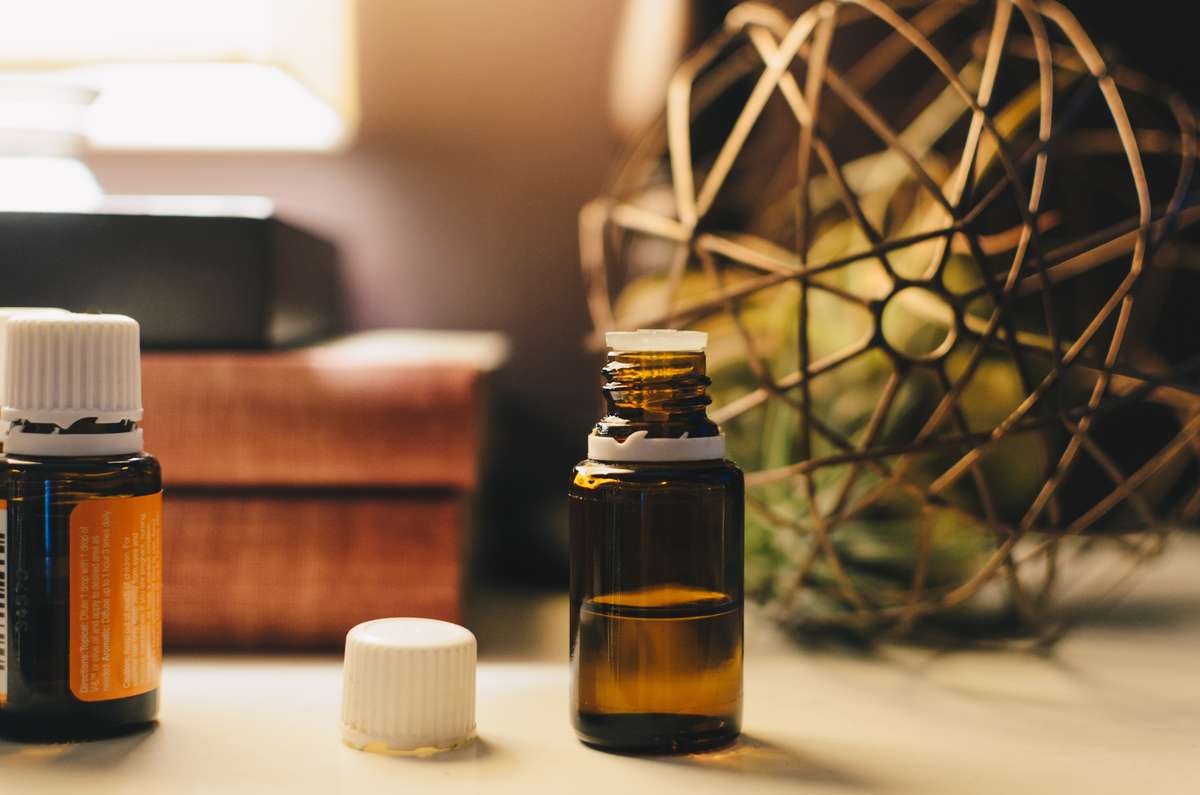 Step 2. Select a fragrance for your batch
'Oevaali' — Drift with the Waves (White Tea)
Morning Brew — Fresh Coffee
Here Comes the Sun —Tropical Coconut
'Huvan' — Calm Seas, Blue Skies (Sea Salt + White Lily)
'Reyva' — Rainstorm (Clean Linen + White Lily)
'Kethi' — Overcast (Wood + Spice)
'Nora' — Sunshowers (Cinnamon + Oakmoss)
Spa Day — Lavender
Peaches
Fresh Pear
Thyme & Olive
Holiday Scents (Limited time)
Apple & Cinnamon
Cinnamon-spiced Vanilla
Winterberries
Scents can be sourced and created on request, with a fixed charge of USD 20 per new scent.
Step 3. Upgrade a few things!
Upgrade labels: Add another label around the tin with more custom text — USD 1.00 per candle
Upgrade the look: Add twine & a tag with a personalised message, or create a theme (popular ones include Christmas, Valentines Day and other such retail days promoting gifts) — Please reach out to discuss your preferences.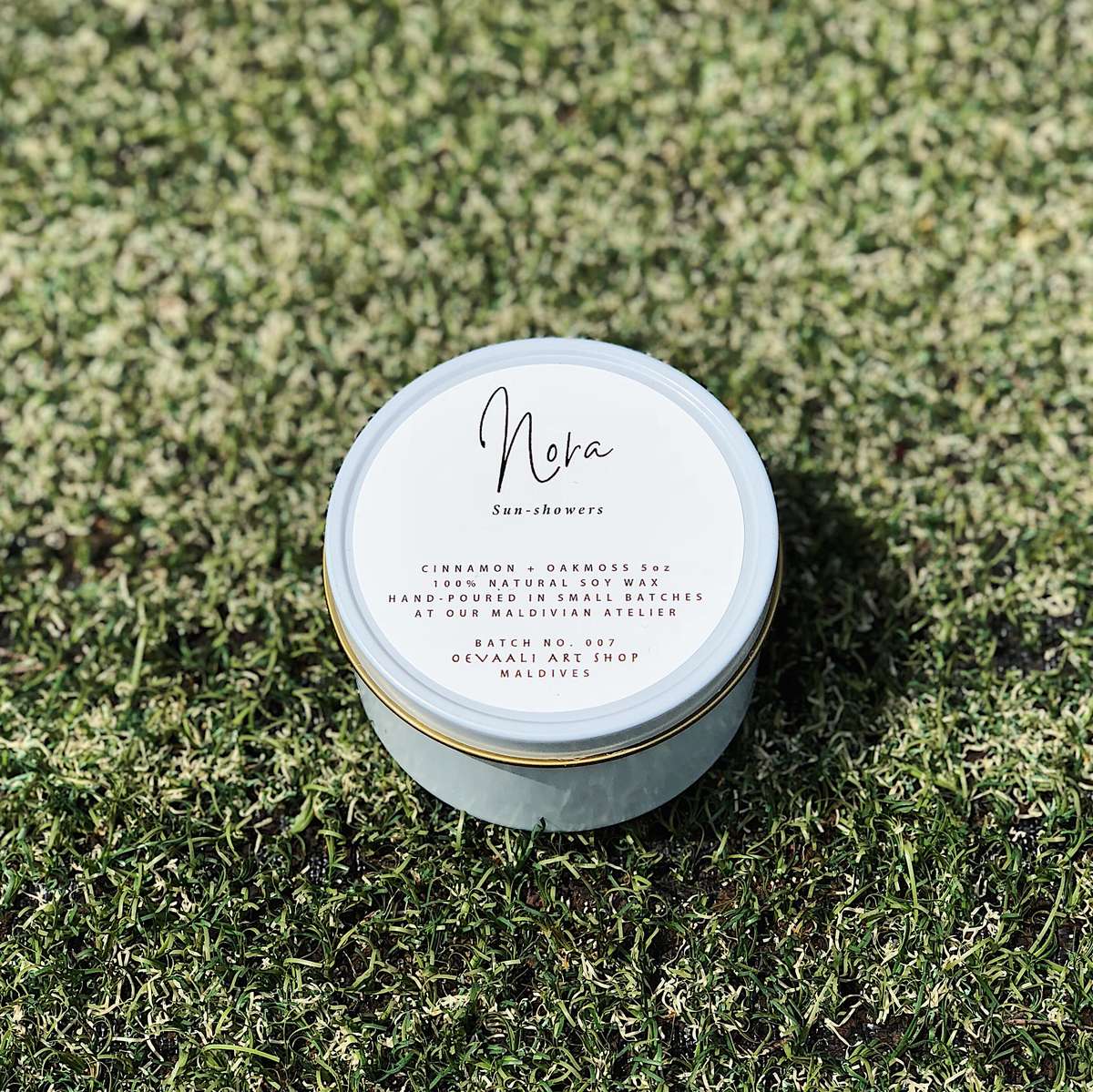 Step 4. Select your tins!
Our tins come in
White | Rose Gold | Silver |

Let us know your preference and we will check for availability.


While we have a number of glass jar styles on offer at our store, for corporate orders we would strongly recommend tins. Glass jars are much heavier and very fragile, and therefore may chip, crack and get damaged during storage, transit and delivery.

Tins being light and resilient, make perfect travel-candles or gifts.
Step 5. Name your candles & place an order!
Compile your preferences, and come up with a name for your candle batch. Email your notes to partners@oevaaliartshop.com to receive a confirmation and timeline for your order.
FAQs
Can I get a candle sample before placing a batch order?
Absolutely. And we would highly encourage you to do so prior to your order. Our candles are available at our Male' Shop (H. Gaathu Giri, Bodufungandu Magu, Ground Floor) for you to have a look, or purchase and try it out.

If your preferred scents are out of stock, please let us know and we will try to have it restocked as quickly as possible.

To craft a custom scent, please get in touch with us.

How will the label look like?
Our labels are printed on vinyl premium stickers and have a very minimalistic text-only style. We usually would use the lid-space, but please don't hesitate to discuss your ideas. These projects are collaborative, and we are happy to work with your theme and preferences.

Can I name my candle and add my own words to the label?
Yes! You can name your batch of candles *anything you like!
The standard circle lid labels will carry the essentials of the branding and the candle such as the name you have given to the purchased batch, along with net weight, fragrance details, artisan details & Oevaali Art Shop branding. This will be on the top of the candle, right on the lid.

You can upgrade your label to add a second label to your candle, to go around the tins for an additional USD 1 per candle. This label will feature more details about the candle and fragrance, and provide you with sections to add your own customised and personalised text and words.

Based on the size of your candle and the space available on the labels, there are character count limits for the candle name and other wordings. Just reach out to us for the guideline.

*We reserve the right to reject a name if it is deemed offensive, insensitive or in violation of our company guidelines and standards.

What is Co-Branding?
Co-branding is a way for companies, resorts and hotels to personalise the products they purchase, as gifts or to be sold at their outlets by adding their logo alongside Oevaali Art Shop's logo.

How soon can I receive my custom candles?
Once you have successfully placed an order, production would take about 2-6 weeks depending on your order amount. If your selected scents and tins are in stock, it may be much sooner as well. During your ordering process, we will advise you on the full timeline based on the options you have selected.

For any other questions or concerns, please email partners@oevaaliartshop.com.